Blog
Return to blog posts
Summer is around the corner! With longer days and warmer weather, the possibilities of summer are endless. Maybe that's when summer ends, it can feel like we didn't do half the things we were planning to do! To avoid that scenario this year and to help wring every last drop out of the summer months, here are tips on creating the perfect summer bucket list.
MAKE A SUMMER BUCKET LIST. LITERALLY.
Paper lists are well and good for groceries, but they're too easily pushed aside and lost. A tangible bucket full of fun summer ideas is a visual reminder that the fun isn't going to have itself.
Here are a few tips: Grab a dollar store bucket and write down your ideas on oversized popsicle/craft sticks. Use markers or colorful duct tape to color categorize your ideas: things that take all day, things that only need an hour, things that are free, things that cost money, things that require a reservation, things that are weather-dependent, etc. Put the sticks in the bucket and blindly draw that day's activity based on your needs and availability.
FOCUS ON QUALITY OVER QUANTITY.
Even with a bucket list, summer days fill up quickly with family BBQs, work parties, kids' sporting events, etc. So ask each family member to contribute only their top 2-3 suggestions. If you're ambitious and have all the fun by July, you can always make more sticks.
MAKE A SECONDARY BUCKET FOR CHORES.
Admittedly this is the opposite of a "bucket of fun", but odds are your bucket list will include some things that cost money. Tickets to amusement parks, concerts, and even the movie theater get expensive quickly. Invite kids to earn money towards their pricier bucket list items by completing a different set of popsicle stick ideas. From small daily chores like making beds and cleaning rooms to bigger "clean out the garage"-level jobs, the chore sticks can then be traded-in for fun sticks to find a healthy balance.
Don't have kids at home? A second bucket can still serve as great motivation to tackle those less-desirable summer tasks – cleaning the windows, power washing the patio, weeding, etc. Find an incentive system that works for you – perhaps one chore stick = one fun stick. For even more incentive, consider a really big ticket item (like a weekend getaway!) as a reward for completing the entire bucket of chores.
LIST OF SUGGESTIONS FOR KIDS:
Kids will likely have no trouble coming up with their bucket list ideas, but just in case, here are a few suggestions to get the ball rolling:
Free/Almost Free: go to the park, have a water balloon fight, run through a sprinkler, make s'mores, jump in puddles, fly a kite, have a sleepover, feed the ducks, see fireworks.
Paid-But-Not-Too-Pricey: play mini golf, order pizza at the pool, chase down and order from the ice cream truck, go see a movie, go to a local beach, visit a splash pad, make slime, go bowling.
Pricier items that could require some serious chores: go to a waterpark, visit a carnival, attend an outdoor concert, go to a trampoline park, go see a minor or major league baseball game.
LIST OF SUGGESTIONS FOR ADULTS:
Why should kids have all the fun? Summer has just as many possibilities for the 18 and over crowd, and you're never too old to pull a popsicle stick from a bucket if it means awesome memories are in store.
Free/Almost Free: play a round of frisbee golf, volunteer at a local shelter, binge-watch a show, bake a cake for no reason, start and finish a (reasonable) book in one day, go hiking, learn to juggle, or play chess, or something else you've always wanted to do.
Paid-But-Not-Too-Pricey: Try out a new restaurant, sing your heart out at a karaoke bar, take a ballroom dance class, plan a hand-me-down date night where each person has $10 to choose the other's outfit from a thrift store, which must be worn in public without any disclaimers to those around you.
Pricier fun but you deserve it: plan and host a fancy dinner party, see an outdoor concert, go to an amusement park without kids, go skydiving, go to an escape room, go on a road trip.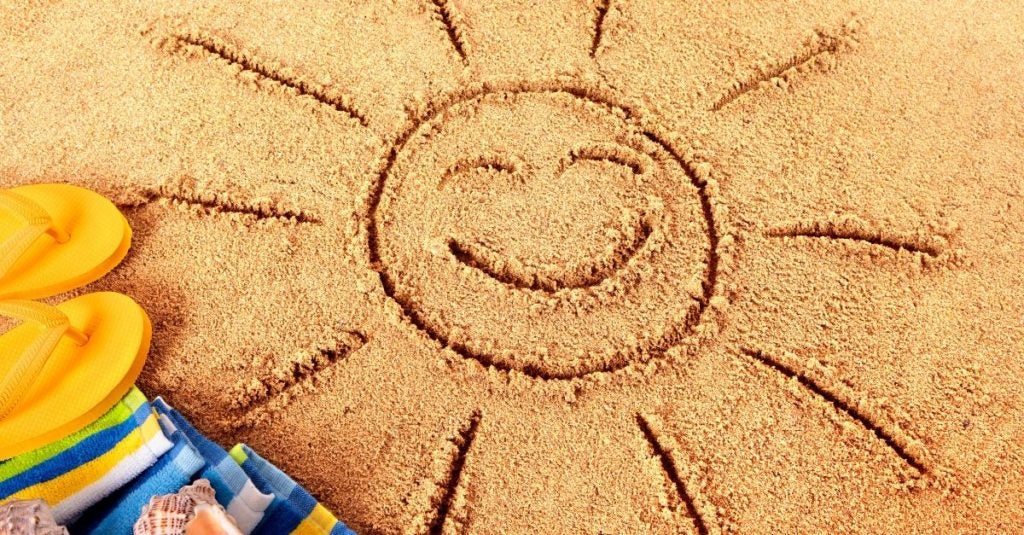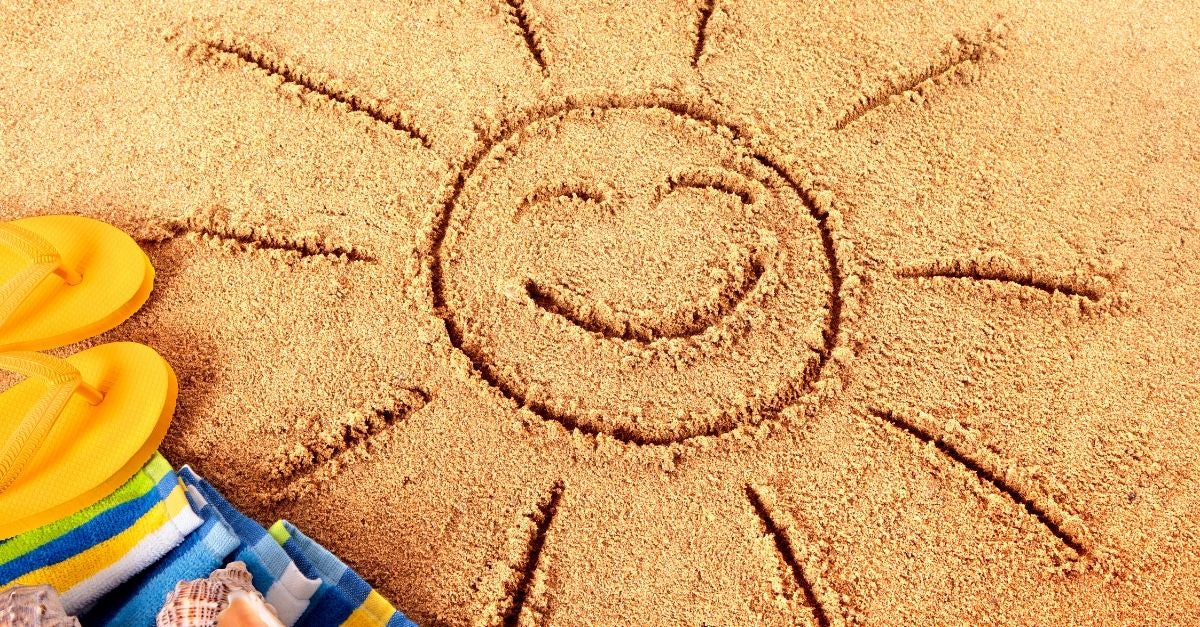 Now that we're all even more excited for summer, comment below with the top things on your bucket list! And don't forget to follow us on Facebook, Pinterest and Instagram, too!