Blog
Return to blog posts
The promise of Summer is about here, and we can't help but notice how hectic this time of year can be. From end-of-year performances and graduation parties to work deadlines and yard work demands, this time of year can be anything but relaxing! To help you ease into summer, here are 10 simple-yet-satisfying ideas to pamper yourself… helping you relax, refuel and reinvigorate. 
Unplug with a jigsaw puzzle  This is a great activity to do alone or with others. Clear off a table, put the phone/laptop/computers away, and get puzzling! Pro tip: Start with the edge pieces.
Treat Yourself to a Mani / Pedi  Has pulling weeds left your yard looking great but your nails looking haggard? Look for an inexpensive nail salon near you and treat your hands to some TLC. Sandal season is here, so this is also the perfect time to freshen up your toes. (No this isn't just for women – men deserve nice looking nails, too!)
Learn some basic yoga poses  Yoga is a great way to relax while getting a workout in at the same time. Basic yoga is simple and there are lots of free tutorials on YouTube you can use to get started.  Namaste!
Experiment with a new recipe Find a recipe online that you've never made before and get cooking!  Plan enough time so you are not rushing – pour yourself a glass of wine to sip while you cook and really enjoy the process of creating something tasty to eat. There's an inner Julia Childs in all of us.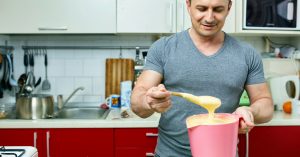 Cozy up and read  Splurge on that book you've had your eye on and find the coziest corner in the coffee shop. Order your favorite drink and maybe even a sweet treat or two and settle in for a long read. 
Take a Bubble Bath  For some of us, the phrase "bath time" now implies one or more kids, a tub full of toys and water spilled everywhere. Give it a new meaning with a long, hot bubble bath just for you. Light your favorite candle, put on music you enjoy and just…. relax.
Plan a Date night  Whether you splurge on a nice restaurant or watch Netflix on the couch after the kids are in bed, set aside a night to reconnect with your significant other.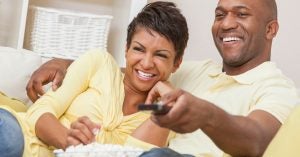 Try A Meal-Prep Delivery Service For one Week  Deciding what to prepare for dinner (and doing the grocery shopping) can become… tedious. Break the cycle with a meal-prep delivery service! Many services offer steep discounts for first-time customers, so hunt down a coupon, have fun choosing a few meal options, and take the stress out of dinner for a week!
Get a massage  From a quick and simple foot rub to a lengthy hot stone treatment, nothing eases tired muscles like a nice massage. Whether you've been busy chasing kids, hunkering down in front of a laptop or working in the yard, you're sure to feel better afterward.
Buy yourself fresh flowers  Fresh flowers go a long way to brighten up a room. For many, flowers are something you buy only to be given away, but this time buy a small bouquet for yourself.  We bet you'll find yourself smiling each time you walk past them.
How do you like to pamper yourself?  Let us know in the comments below or on the S.O.S Facebook page.  And don't forget to follow us on Facebook, Pinterest and Instagram, too!